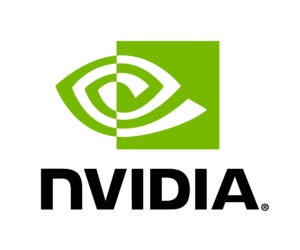 NVIDIA's invention of the GPU in 1999 sparked the growth of the PC gaming market and has redefined modern computer graphics, high performance computing and artificial intelligence. The company's pioneering work in accelerated computing and AI is reshaping trillion-dollar industries, such as transportation, healthcare and manufacturing, and fueling the growth of many others.


Neu.ro is an MLOps technology company offering a full-stack AI Cloud solution for non-hyperscale cloud service providers and data centers. Neu.ro's MLOps interoperability platform supports the full lifecycle of AI development and deployment via modular custom pipeline creation, automated resource orchestration and rock-solid integrations with a wide and growing range of open source and proprietary ML tools. Named a Gartner Cool Vendor in AI Core Technologies in 2019, Neu.ro has executed successful engagements with leading enterprises in North America, EMEA, CIS, China, and Japan. 
Pachyderm delivers a robust data versioning and data lineage platform for AI/ML that acts like Git for data. It's advanced pipelining system uses Kubernetes and Docker to quickly scale data transformation, training and model development across a distributed data science team.  It's customers include some of the world's most advanced companies including cutting edge automakers, banks, healthcare, biotech and defense agencies.
Seldon was founded in 2014 with a simple yet ambitious aim: accelerate the adoption of machine learning to solve some of the world's most challenging problems. Since then they have attracted over £10m in venture funding, enabling the organisation to build a community of highly-talented ML experts dedicated to solving the challenges faced by every organisation working with machine learning and AI. Their customers and users have collectively deployed more than five million models in thousands of organisations across the world, including AstraZeneca, H&M and Capital One.
Allegro AI makes ML researchers and engineers more effective by giving them tools to manage their experiments, data, pipelines and model deployment. The company's open source ClearML MLOps platform automates and simplifies developing, managing and deploying machine learning solutions by giving data scientists simple plug & play tools for experiment management, workload orchestration, data operations (feature stores & data pipelines) and deployment solutions that integrate into any tool chain. Allegro AI is trusted by brands such as: NVIDIA, NetApp, Samsung, Hyundai, Bosch, Microsoft, Intel, IBM and Philips.
LGN provides software to deploy, monitor, and update edge AI models at enterprise scale.  Their Neuroform product is the worlds first closed loop of continuous learning from edge AI deployments, this results in sustainable system performance over time and total model mobility to shift from one environment to another without huge costs or lengthy delays.  If needed, LGN can offers a turn-key solution with their MaaS (Model as a Service) business model, guaranteeing system functionality out of the box.
Iguazio's machine-learning operations (MLOps) platform enables enterprises to build and deploy automated machine-learning pipelines, drastically shortening the time required to create real business value with artificial intelligence. Using Iguazio, enterprise clients including Fortune 500 companies have accelerated deployment of artificial intelligence to production and enabled the continuous rollout and management of new AI services, at scale and in real time. The Iguazio platform includes a built-in feature store. It can be deployed anywhere (multi-cloud, on-premises, or hybrid) to bring to life ambitious AI-driven strategies.
The Iguazio platform is used across verticals to solve the complexities of MLOps and create business impact through a multitude of use cases, such as fraud prediction, real-time recommendation engines, and predictive maintenance.
Iguazio partners with dozens of technology companies, including Microsoft, AWS, Google, NetApp, NVIDIA, and MongoDB.
Superb AI is an end-to-end training data platform that automates data preparation at scale and makes building and iterating on datasets quick, systematic, and repeatable. Launched in 2018 by data scientists, academics, and ML engineers, Superb AI is reinventing how teams of all sizes label, manage, curate, and deliver training data. Fueled by decades of experience and academic research in computer vision and deep learning, including 25+ publications, 7,300+ citations, and 100+ patents, Superb AI empowers companies at all stages to build and deploy computer vision applications faster than ever before.
Terminus DB is an open-source document graph database. Build collaborative apps quickly and easily using TerminusDB. Create knowledge from your data by linking JSON documents in a powerful knowledge graph. With workflow & approval pipelines, revision control of data and schema, and advanced diff & patch operations, TerminusDB, and managed cloud version TerminusX, are the backends for the next generation of smart applications.
Artefact is a new generation of data services company, specialising in data consulting and digital & data marketing. We transform data into value and business impact.
YData provides a data-centric platform that accelerates the development and increases the RoI of AI solutions by improving the quality of training datasets. Data scientists can now make use of automated data quality profiling and improve datasets leveraging state-of-the-art synthetic data generation.
The Modzy model operations platform accelerates the deployment, integration, and governance of production-ready AI. Supported by a growing community of data scientists, developers, infrastructure managers, and IT leaders, Modzy was built to solve the toughest problem with using AI at scale. With integrations for the leading data science and DevOps tools, teams count on Modzy to quickly build AI-enabled applications in standard, repeatable, and secure way. By leveraging Modzy as a central location for monitoring all AI across the enterprise or at the edge, leaders can establish governance and security while generating higher returns from AI. 
Superwise is a model observability platform built for high-scale production ML. Giving practitioners fully automated, enterprise-grade model monitoring capabilities that take years to develop in-house, wrapped in a self-service platform. Superwise auto-calibrates model metrics, analyzes events, and correlates anomalies for you so you can easily see when models misbehave and accelerate your time to resolution before issues impact business outcomes.

WhyLabs is the AI Observability company behind whylogs – the standard for data logging. The platform provides model monitoring to surface and resolve data quality issues, data bias and concept drift. With out-of-the-box anomaly detection and purpose-built visualizations, WhyLabs prevents costly model failures and eliminates the need for manual troubleshooting. It works on any data, structured or unstructured, at any scale, on any platform. The company was created at a fundamental AI research institute – the Allen Institute for Artificial Intelligence by Amazon Machine Learning alums.
Comet provides a self-hosted and cloud-based MLOps solution that enables data scientists and teams to track, compare, explain and optimize experiments and models. Backed by thousands of users and multiple Fortune 100 companies, Comet provides insights and data to build better, more accurate AI models while improving productivity, collaboration and visibility across teams. Get started for free at www.comet.ml.

Valohai is an end-to-end MLOps platform for machine learning and deep learning. The platform provides everything you need to take your machine learning projects from POC to production. Build machine learning pipelines that automate everything from data extraction to model deployment. Best of all, everything on the platform is automatically versioned and shareable. The Valohai MLOps platform is used by companies such as Twitter, JFrog, LEGO Group, PARC, and Konux. Read more about our approach to MLOps.
DataRobot was founded in 2012 to democratize access to AI. Today, DataRobot is the AI Cloud leader, with a vision to deliver a unified platform for all users, all data types, and all environments to accelerate delivery of AI to production for every organization. DataRobot enables organizations to leverage the transformational power of AI by delivering the world's only AI Cloud platform combined with an AI-native strategic success team to help customers rapidly turn data into value. DataRobot is trusted by global customers across industries and verticals, including a third of the Fortune 50, delivering over a trillion predictions for leading companies around the world.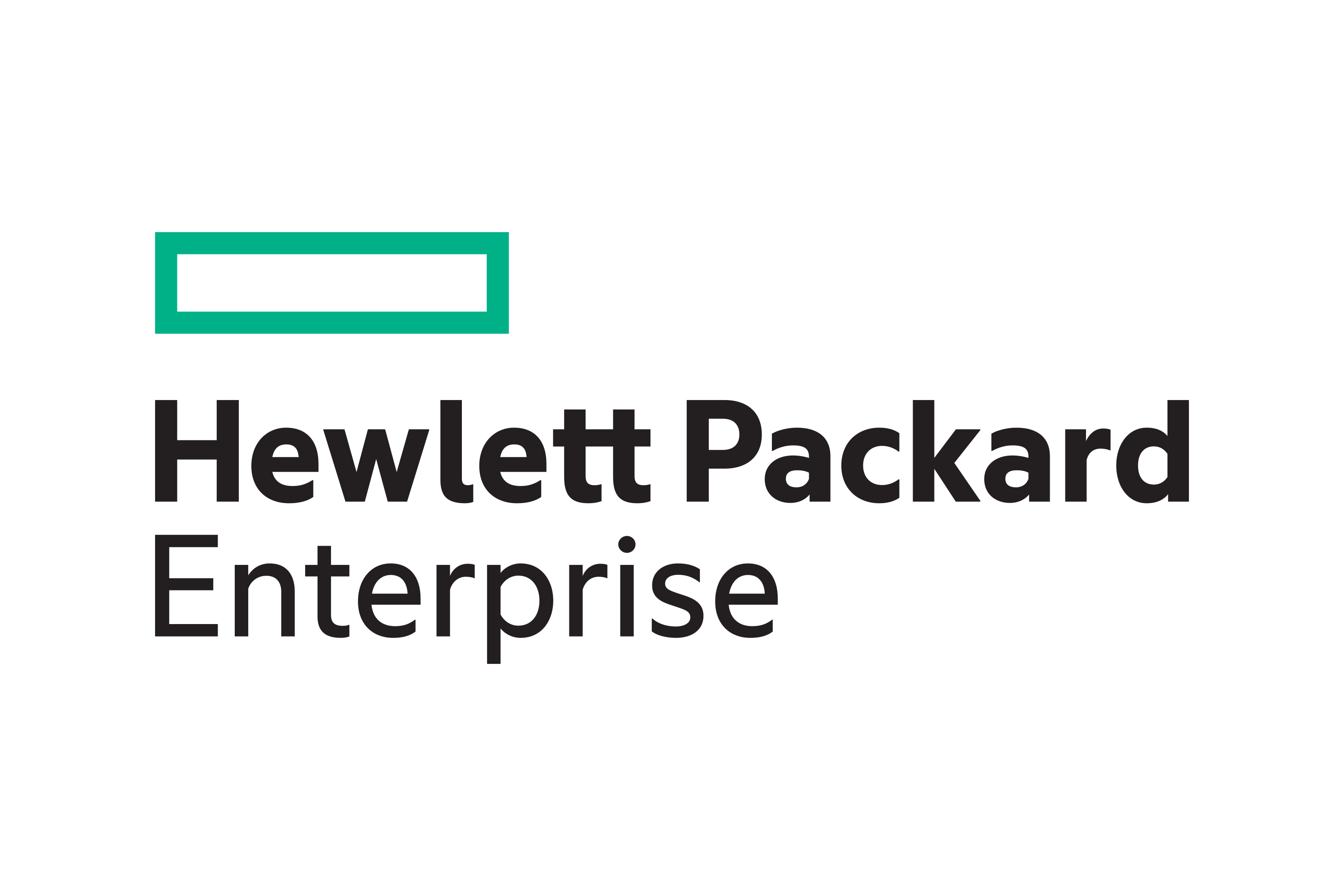 To deliver the value of ML and data science to your enterprise, the HPE delivers an enterprise-grade ML cloud service that enables developers and data scientists to rapidly build, train, and deploy ML models—from pilot to production, at any scale. HPE includes a number of powerful preconfigured hardware stacks and it's powered by HPE Ezmeral ML Ops and the popular Determined Training Platform along with a suite of strong open source tooling.  It provides data scientists with self-service access to a sandbox environment for prototyping and testing, to eliminate IT provisioning delays, ensure repeatability, and accelerate time-to-value. And as a fully managed solution, the HPE GreenLake offering frees IT from routine infrastructure management tasks.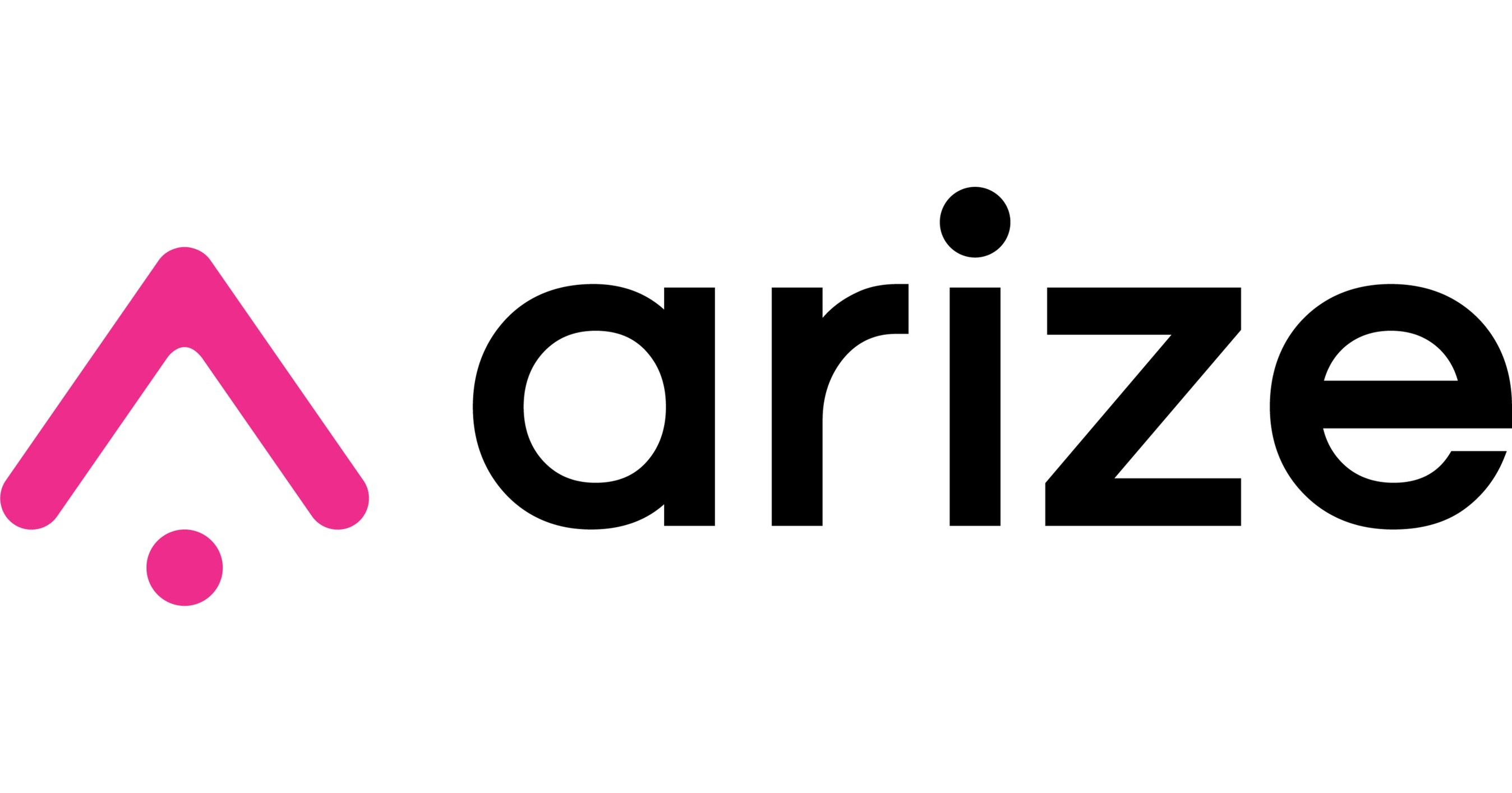 Arize AI is a Machine Learning Observabililty platform that helps ML practitioners successfully take models from research to production, with ease. Arize's automated model monitoring and analytics platform help ML teams quickly detect issues the moment they emerge, troubleshoot why they happened, and improve overall model performance. By connecting offline training and validation datasets to online production data in a central inference store, ML teams are able to streamline model validation, drift detection, data quality checks, and model performance management.
InfuseAI builds PrimeHub, an open-source pluggable MLOps platform. PrimeHub equips enterprises with consistent yet flexible tools to develop, train, and deploy ML models at scale. By improving the iterative process of data science, data teams can collaborate and innovate better. InfuseAI is trusted by research institutes and clients in industries including FSI, manufacturing, and healthcare.
Molecula allows businesses to operationalize AI projects through a novel data format and purpose-built feature storage system. Molecula's technology automates the extraction of features from raw data at the source, enabling unified, instant access to massive quantities of big data in a highly-performant format. From feature extraction to model training to production, the Molecula feature store provides continuously updated feature access, reuse, and sharing without the need to pre-process data.
Activeloop, the dataset optimization company, seamlessly manages data for deep learning. Activeloop automatically connects unstructured data to machine learning models. Its open-source package Hub (
http://github.com/activeloopai/Hub
) enables data streaming, scalable machine learning pipelines, and dataset version control for distributed workloads.
Activeloop platform,
app.activeloop.ai
allows companies to easily access, visualize and improve their datasets to build great models. Activeloop's stack is used by teams at Google, Waymo, and Red Cross. Activeloop is founded by a team from Princeton, Google, Equinix, Tesla and backed by Y Combinator.
Aporia is a full-stack and highly customizable ML observability platform that enables data science and machine learning teams to monitor, debug, explain and improve their machine learning models and data. The platform is self-serve and self-hosted, offering visibility, monitoring and automation, advanced investigation tools, and explainability. Aporia's monitor builder allows teams to easily create customized monitors for detecting issues including data drift, bias, and data integrity issues, and receive live alerts to enable further investigation and root cause analysis. Used by Fortune 500 companies and data science teams in every industry across the world, Aporia empowers businesses to trust their machine learning and ensure responsible AI and fairness. To learn more about Aporia, visit www.aporia.com or try it on your own with the free community edition.
Fiddler
offers an enterprise Model Performance Management platform for teams to monitor, explain, analyze, and improve their models and build trust into AI. The unified environment provides a common language, centralized controls, and actionable insights to operationalize ML/AI with trust. Unlike observability solutions, Fiddler integrates deep XAI and analytics to help you grow into advanced capabilities over time and build a framework for responsible AI practices. F500 organizations use Fiddler across training and production models to accelerate AI time-to-value and scale and increase revenue by improving predictions for better business outcomes.
Toloka is a crowdsourcing platform. Designed by engineers for engineers, Toloka lets you integrate an on-demand workforce directly into your processes. Our cloud-based crowdsourcing platform is a fast and efficient way to collect and label large data sources for machine learning and other business purposes. With Toloka, you can control the accuracy of data labeling to develop high performing ML models. Toloka helps to improve models of any kind, including those in audio & natural language processing, computer vision, chat bots and voice assistants, search and information retrieval, as well as offering solutions for business challenges and projects on any scale. Requesters, including IT companies, retailers, independent crowdsourcing experts and others, bring their tasks to the Toloka platform. Performers complete their tasks for a fee. The result is a full-fledged crowdsourcing process where a large number of people complete simple tasks in order to solve a large complex task together.
BOSCH AIShield is a corporate start-up at Bosch offering one stop solution for AI Security. AIShield secures AI/ML systems against various adversarial threats (model extraction, model evasion, data poisoning & model inference attacks) across industry use cases by providing vulnerability assessment and endpoint protection for AI/ML models, with its API offering and consulting led technology services. AIShield works seamlessly with core MLOps platforms responsible for orchestration & compute and works with other satellite platforms for observability & cybersecurity monitoring. Backed by learnings and implementations within Bosch AIoT ecosystems, AIShield was unveiled in Jan 2022 after being in stealth mode for 2 years while building the solution. Bosch AIShield holds 20+ patents in AI security domain. The team closely works with tech communities, start-ups, enterprises, regulatory bodies, cloud platforms and cybersecurity firms for evangelizing & accelerating AI security adoption.
Pasteur Labs is reshaping the software stack for industrial R&D based on "simulation intelligence" (SI) technologies. Their new class of operating system enables simulation testbeds to achieve 100-1000x the efficiency of today's systems, producing high-fidelity, real-time "digital twin" environments that can be explored with AI agents and optimization algorithms. As a public-benefit corporation, Pasteur Labs is dedicated to building "Nobel-Turing" technologies for the long-term, responsible advancement of science and society broadly.  The non-profit "sister" org Institute for Simulation Intelligence (ISI) supports PhD students, postdocs, and other researchers in open pursuit of SI endeavors.
TruEra fills a critical gap in your AI stack, analyzing, explaining, and testing model quality throughout the lifecycle.
TruEra's AI Quality solutions analyze, debug, and monitor machine learning models, leading to higher quality and trustworthiness, as well as faster deployment. Backed by years of pioneering research, TruEra works across the model lifecycle and multiple model development platforms, and embeds easily into your existing AI stack.
Modulos offers a low-code Data-Centric AI platform for fast and efficient experimentation to deliver innovative clients' solutions and stay ahead of the competition. 
We do not let poor data quality undermine your innovation efforts: we guide you to pinpoint data that need to be curated, as they negatively influence your results. Fostering cooperation between technical and business teams, we create the right environment to thrive and deliver successful use cases faster and at a lower cost. Modulos platform also addresses solutions' fairness towards your diverse clients' groups, simplifying efforts to comply with regulations.
Poor quality ML data is the biggest impediment to fast productionization of ML models — yet, managing data across training and production models is ad-hoc, time consuming, highly manual and error-prone today, especially for unstructured data. This leads to reactive training data fixes for production models, biases creeping in and poor model predictions.
Galileo is a first of it's kind ML Data Management tool to enable quick error (mislabels,  poor predictions, etc) analysis, production<>training drift detection, smart training data sampling from production data and data/model tracking – all in one, collaborative space – ML teams, SMEs, PMs, Labeling teams all use Galileo to enable data transparency and high quality training data that is always representative of the real world.
 We are well funded, built on the founding team's past work leading product and engineering at Google AI and Uber AI, and are in private beta working with ML teams at F500 and fast moving early stage enterprises that have critical ML models using unstructured data, starting with NLP.
TheSequence is a newsletter that builds knowledge about ML and focuses on the projects that move the AI industry forward. By providing the summary of groundbreaking ML research papers, engaging explanations of ML concepts, exploration of new ML tech solutions, and interviews with ML practitioners, TheSequence keeps you up to date with the news, trends, and technology developments in the AI field. Trusted by 120,000+ readers.
MLOps.community is an open and transparent community where all are welcome to participate, modelled on a Kubernetes SIG.
It is a place for MLOps practitioners can collaborate on experiences and best practices around MLOps (DevOps for ML).
Data Science Salon unites the brightest leaders in the media, advertising, and entertainment across the nation in data science fields. We gather face-to-face and virtually to educate each other, illuminate best practices, and innovate new solutions. Data Science Salon | Media, Advertising & Entertainment is the only industry conference that brings together specialists in the media and entertainment data science field to educate each other, illuminate best practices, and innovate new solutions in a casual atmosphere. Get the most current state of current industry trends and innovations in media, advertising, entertainment through DSS podcasts, exclusive content, Webinars and live Trainings. DSS also has an extensive on-demand video library of presentations from the top industry experts.